'Dog Study' by Kaitlin Beckett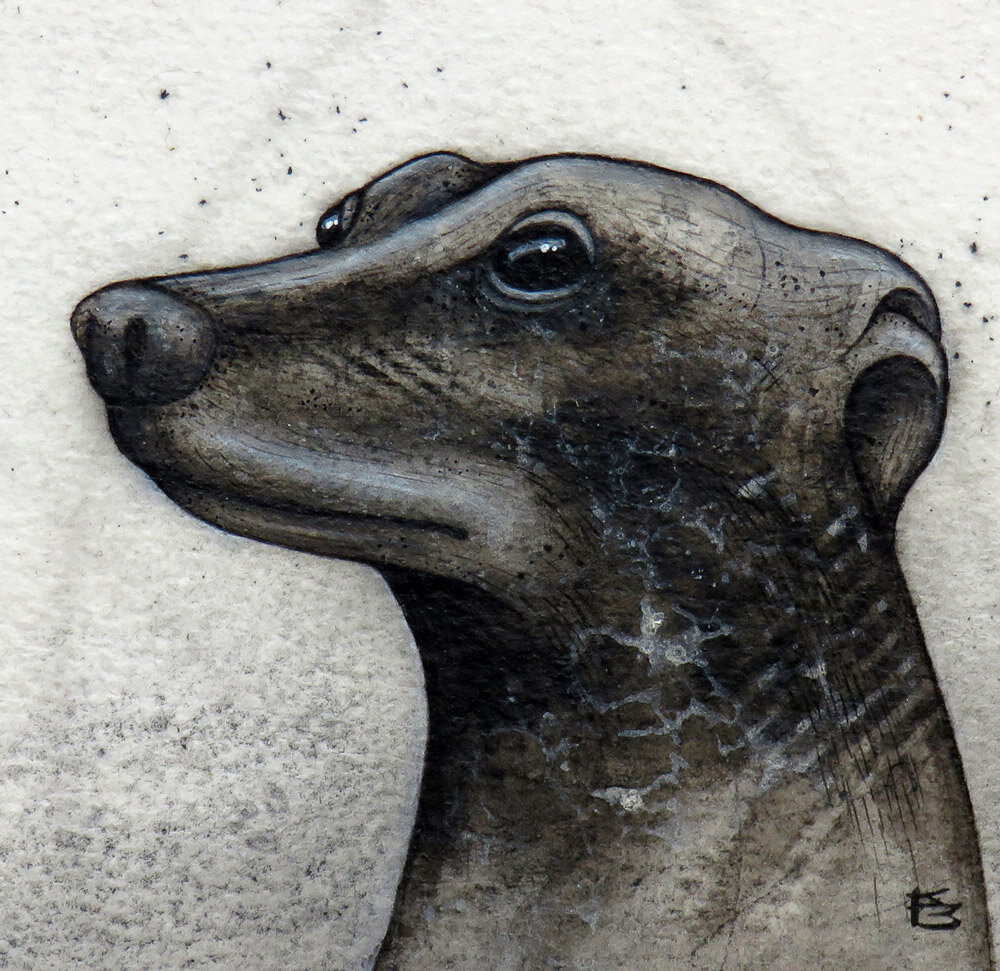 'Dog Study' by Kaitlin Beckett
'Dog Study' by Kaitlin Beckett
Acrylic, gouache, watercolour and pastel on paper
11cm x 11cm (unframed)

- - - - -
Should you wish to have your artwork couriered, The Stockroom is happy to have the artwork quoted and forward the quotation for shipping to you. Simply select 'Please calculate the best shipping to the address provided' at checkout

- Worldwide Shipping available -

You can also select Local Pick up from either our Ringwood or Clifton Hill gallery.
sold out
ABOUT THE ARTIST: Kaitlin Beckett is a painter, illustrator and sculptor working in Melbourne, Australia and Auckland, New Zealand. Her mixed media works on paper, canvas and assemblage sculptures are a curious bestiary of creatures from the sea, air, land & subconscious.
Influenced by quirks of the natural world, mythology and dreams, her art illustrates dystopian post-apocalyptic scenes in which slightly humanoid characters adapt, hybridise and evolve in awkward and impractical ways. Emphasis is placed on texture, line and detail by layering acrylics, gouache, pencils and pastel. Kaitlin also incorporates random splatters, stencils and airbrushing, alongside traditional painting and drawing techniques. She has held several solo exhibitions in Melbourne; exhibited in Australia, New Zealand, America, England, Japan, and Canada; and her works have been collected throughout the world.
Kaitlin works full time from her home studio while listening to podcasts and her snoring cat. She likes sketching while watching old sci-fi movies, cryptozoology, collecting gas masks and hoarding art materials, some of which she has had since she was 5.
You Might Also Like